zurück zur Übersicht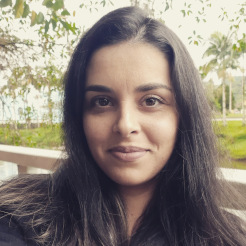 Bruna Lobo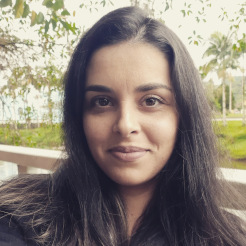 Fakultät für Ingenieurwissenschaften
Lehrstuhl für Werkstoffverfahrenstechnik
---
Bruna F. G. Lobo is a chemist and did her doctorate at the University of São Paulo, at the Chemistry Institute of São Carlos, where she worked with the miniaturization of electrochemical systems for in situ coupling with the nuclear magnetic resonance technique. During her doctorate, she spent one year at the University RWTH-Aachen, in Germany, as an exchange student where she worked with in situ coupling between electrochemistry and a benchtop NMR device. She received her doctorate in 2018 for the thesis entitled Study of magnetoelectrolysis during in situ NMR-Electrochemistry coupling.
Since 2019, she has been working as a postdoc in prof. Roth´s group, at the Chair of Electrochemical Process Engineering at the University of Bayreuth, to work with in situ coupling of electrochemistry with X-ray absorption spectroscopy (XAS) in order to understand and improve the performance of catalysts in High Temperature Polymeric Electrolyte Membrane Fuel Cells.
Her interests are mainly in materials science, energy conversion systems such as fuel cells, CO2 conversion and water electrolyzers, in situ coupling of electrochemistry with other analytical techniques and magnetoelectrolysis.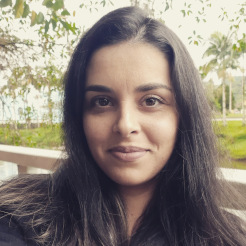 Fakultät für Ingenieurwissenschaften
Lehrstuhl für Werkstoffverfahrenstechnik
---
Bruna Lobo
Wissenschaftliche Mitarbeiterin
Universität Bayreuth
Fakultät für Ingenieurwissenschaften
Lehrstuhl für Werkstoffverfahrenstechnik
95447 Bayreuth

Telefon: +49 (0) 921 55 7208
E-Mail: bruna.lobo@uni-bayreuth.de