A fresh breeze sweeps through the chair
The Schülerforschungszentrum of the TechnologieAllianzOberfranken (Technology Alliance Upper Franconia) offers students from the age of twelve the opportunity to conduct independent research in the fields of computer science, natural sciences, materials science and technology, as well as organizing seminars, projects, and workshops on the same topics with the goal of inspiring the younger generation into following a career in science. Furthermore, the activities serve to raise awareness of the possibilities that are available in Upper Franconia as well as promoting the Universities that make up the TAO as future places of study.
The Chair of Electrochemical Process Engineering (LSWV) offered such a workshop for 8th and 9th grade schoolgirls on the 7th of July. Its theme was "How a carbon material for use in batteries is created from peach pits and nutshells" and required the girls to use the biomass to produce anode materials for lithium-ion batteries. After characterizing the materials in detail with microscopy, they used them to make batteries and, ideally, light up LED lights. As can be seen in the picture, the girls not only had fun performing the experiment, but also left at the end of the day having acquired basic notions of working in a chemistry lab and, in particular, of lithium-ion battery technology. But the workshop was just as fun for the organizing team, who enjoyed the opportunity to pass down their knowledge to such a curious and energetic group of young students.
The LSWV looks forward to collaborating with TAO to host similar workshops in the future and to inspiring even more (young) people.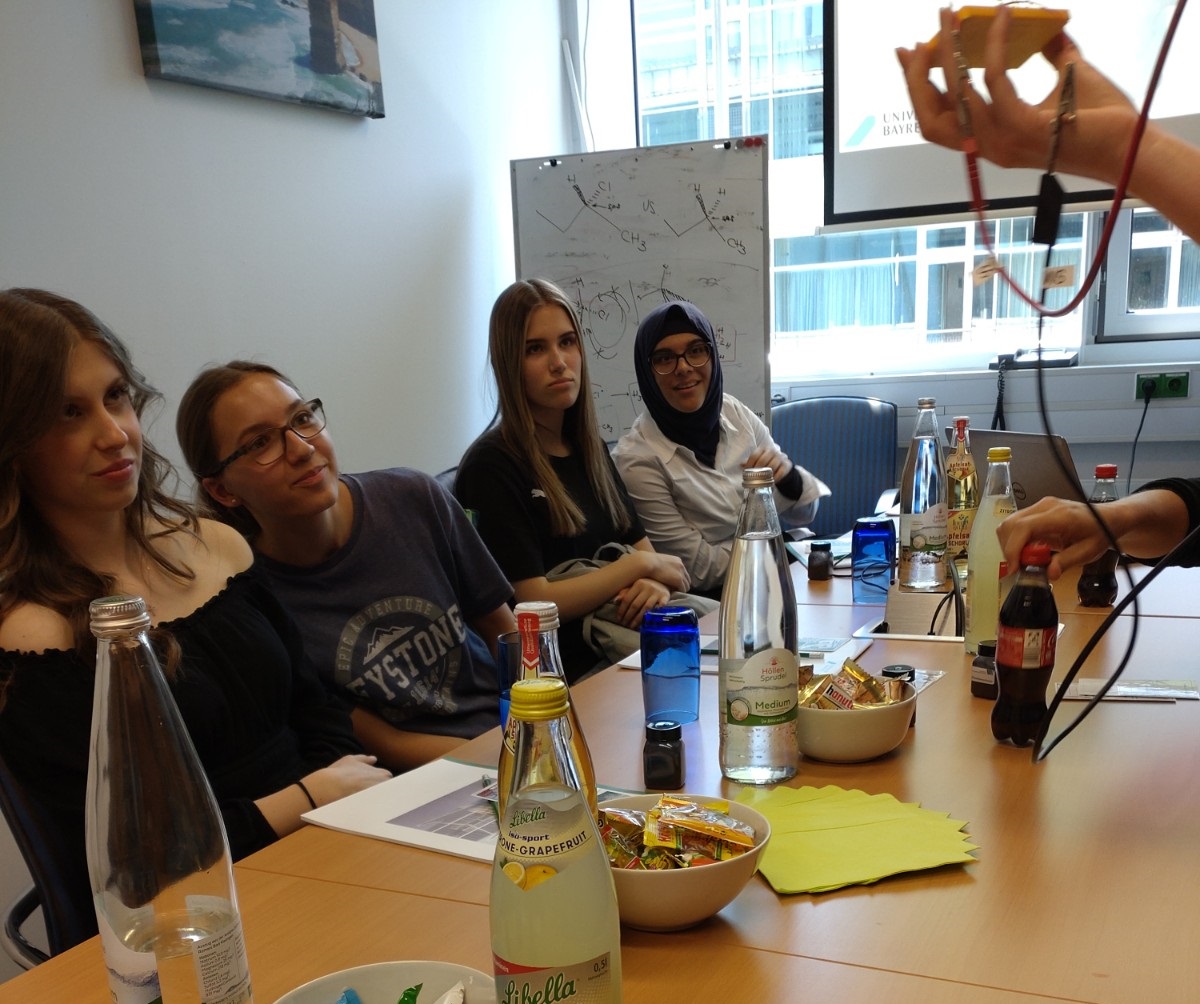 The Workshop started with a basic overview of the topics that would be covered during that day.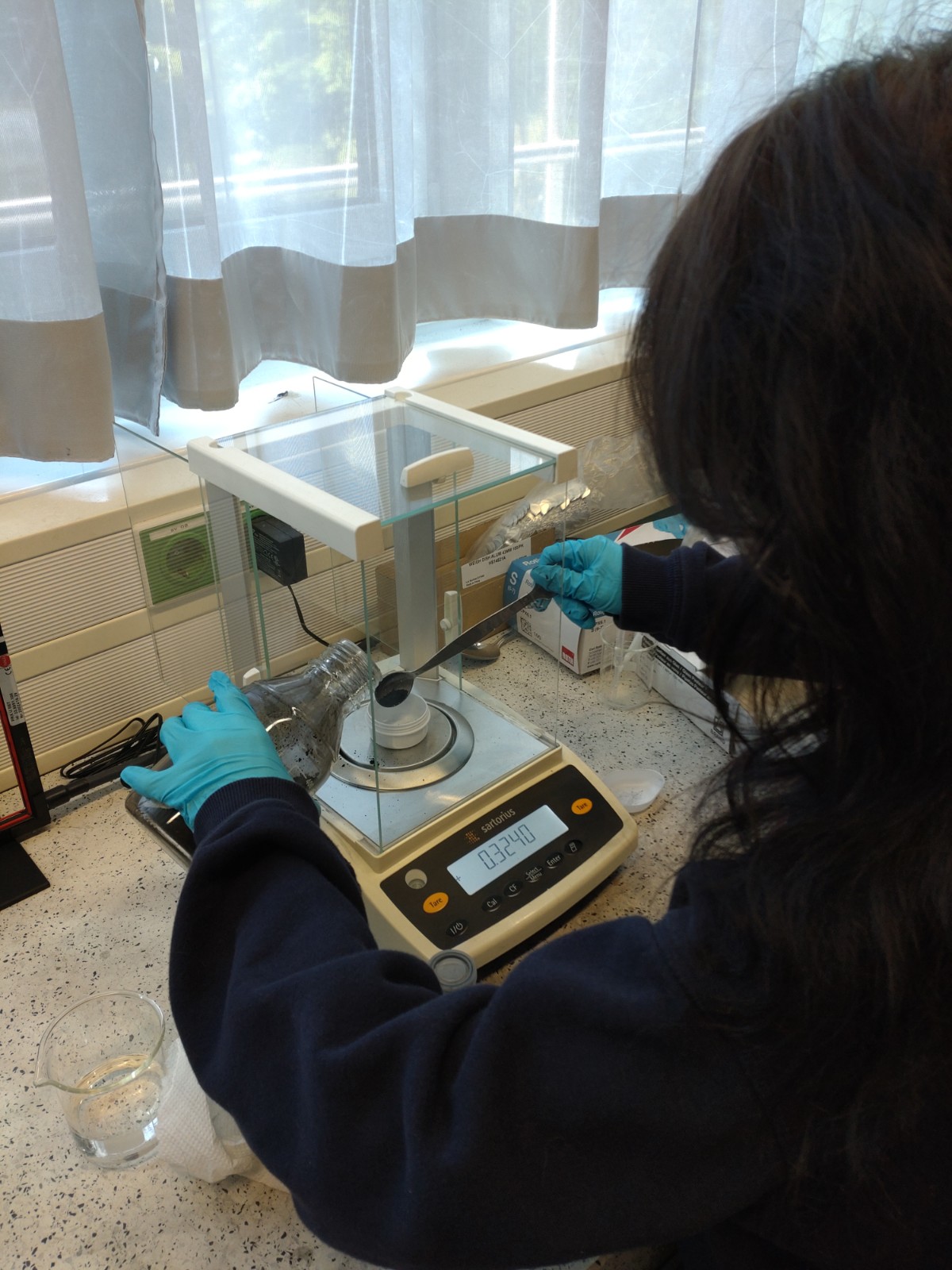 Before starting any experiment, it is important to quantify the amount of reagents used, and that is exactly what the students did!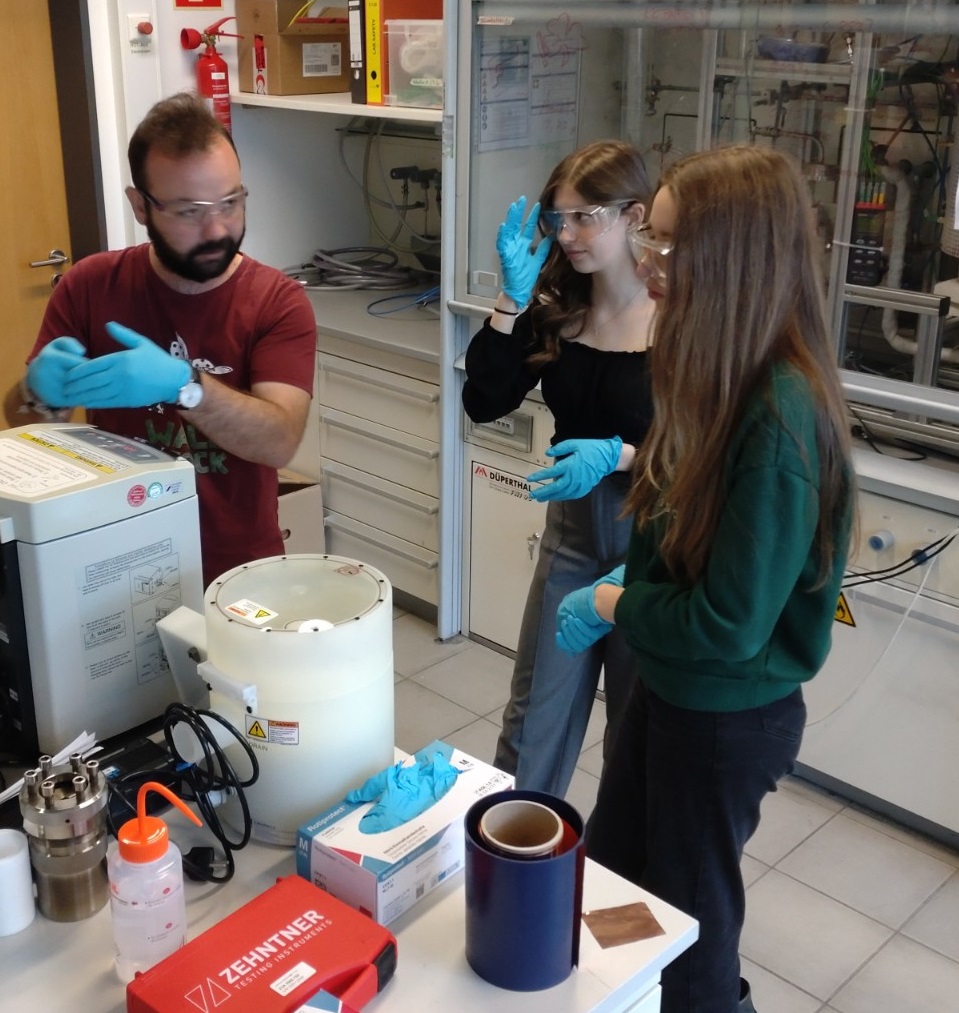 To prepare the battery electrodes an ink was prepared which required mixing its components.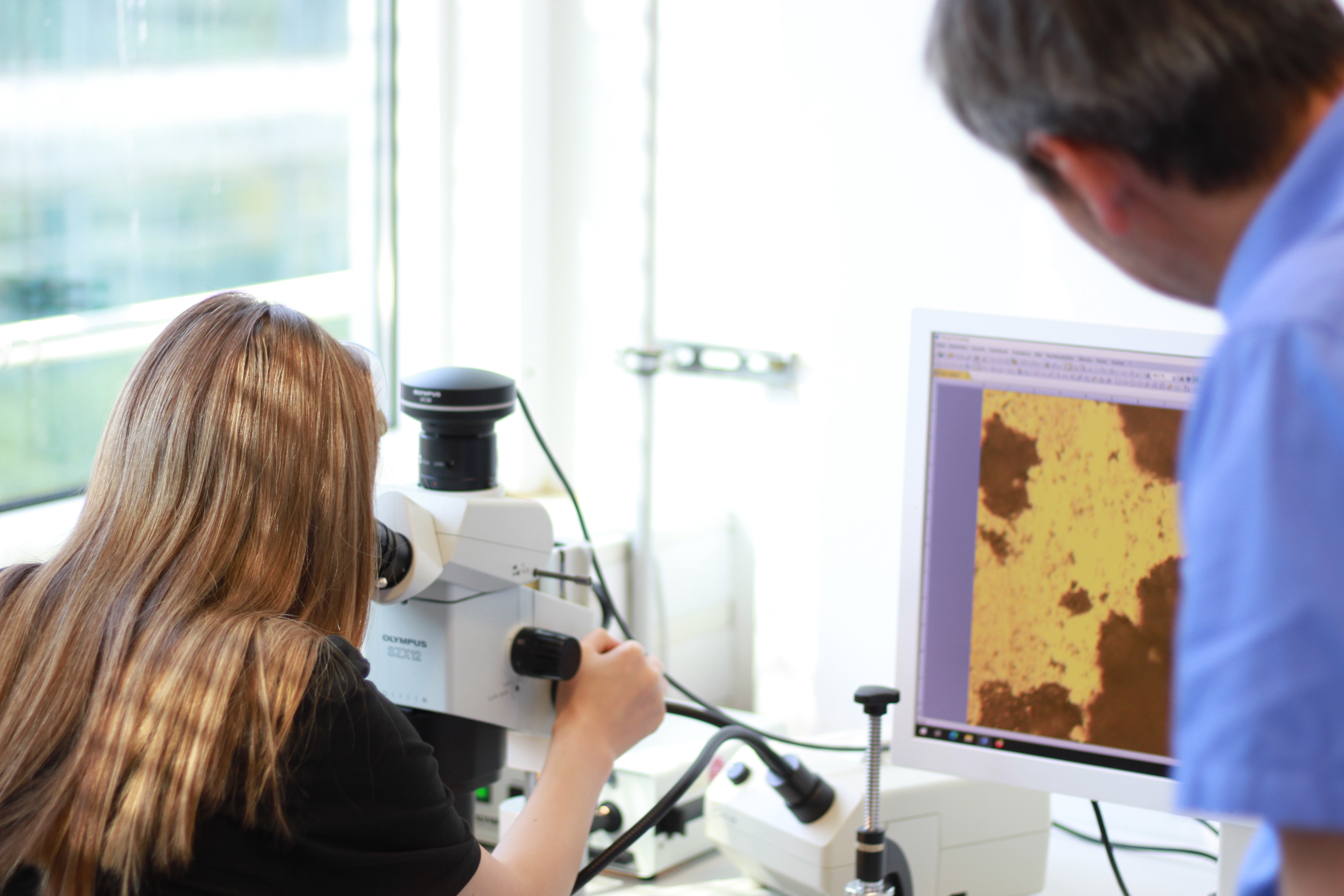 Finally, the produced electrodes were characterized using a microscope and later tested.