Overview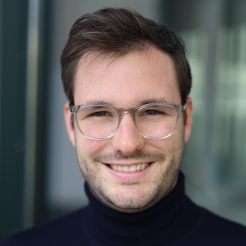 Maximilian Kutter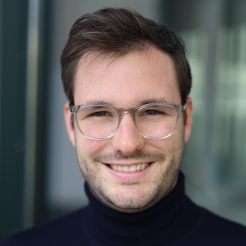 Faculty of Engineering Science
Electrochemical Process Engineering
---
Maximilian Kutter studied chemistry at Freie Universität Berlin, wrote his bachelor thesis under the supervision of Prof. Dr. D. Lentz, where he subsequently worked as a student assistant on fluorinated additives for fuel cells. For his master thesis, entitled Immobilisation of Redox-Active Coordination Complexes via Perfluoro-Perfluoro Interactions, he joined the group of Dr. M. F. Kuehnel at Swansea University (UK). Since 2020, Maximilian Kutter is working as a research assistant at the Chair of Materials Process Engineering.
Maximilian Kutter's research includes the development of high-performance additives and additive combinations for the production of composite membranes for novel medium-temperature PEM fuel cells as part of the HyRunCell project. One of the goals is the construction of a fuel cell stack and its characterization.
He also works on fluorinated organic additives for increasing efficiency in high-temperature PEM fuel cells. Thanks to their special design and functional properties, these additives can increase the power density of HT-PEM fuel cells.
His research interests also include inorganic and organic fluorine chemistry, complex chemistry, heterogeneous CO2 reduction and electrochemistry.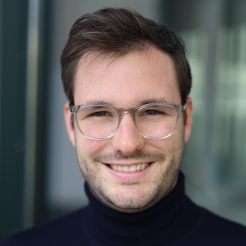 Faculty of Engineering Science
Electrochemical Process Engineering
---
Maximilian Kutter
Research Assistant
University of Bayreuth
Faculty of Engineering Science
Electrochemical Process Engineering
95447 Bayreuth

Phone: +49 (0) 921 55 7206
E-mail: maximilian.kutter@uni-bayreuth.de