LSWV team members at the 13th aabc Europe conference in Mainz
The renowned international battery conference "Advanced Automotive Battery Conference Europe" (aabc) took place this year from the 20th to the 22nd of June in Mainz and brought together leading experts from battery research and industry. The Chair of Electrochemical Process Engineering (LSWV) was represented at the event by Mr. Tilo Held and Mr. Philipp Rank who presented their current research work in the form of a poster.
Tilo Held's contribution was titled "Electrochemical Impact of Functional Groups in Reduced Graphene Oxide for Lithium-Ion Batteries" and provided a deeper understanding of the role of functional groups in the electrochemical reaction of reduced graphite oxides. Thus, the presented work contributes to improve the performance and lifetime of lithium-ion batteries using reduced graphite oxides as an anode material.
The work presented by Philipp Rank, "Thin Glass-Separators for Lithium-Ion Batteries", was developed in collaboration with the Keylab Glass Technology at the University of Bayreuth. Glass exhibits good wettability with the battery electrolyte as well as high thermal stability. Through adapted processing, flexible and porous membranes can be produced as battery separators. This approach has the potential to improve the safety and performance of batteries in various applications such as electric vehicles and portable electronic devices.
The presentations offered exciting insights into the latest developments in battery technology, attracted great interest from conference participants and contributed to intensive discussions on future developments. In addition to the interesting presentations, the exchange with international colleagues and industry representatives was also extremely helpful for further collaboration in these research areas.
We thank Tilo Held and Philipp Rank for their contributions at the aabc and are proud of their work.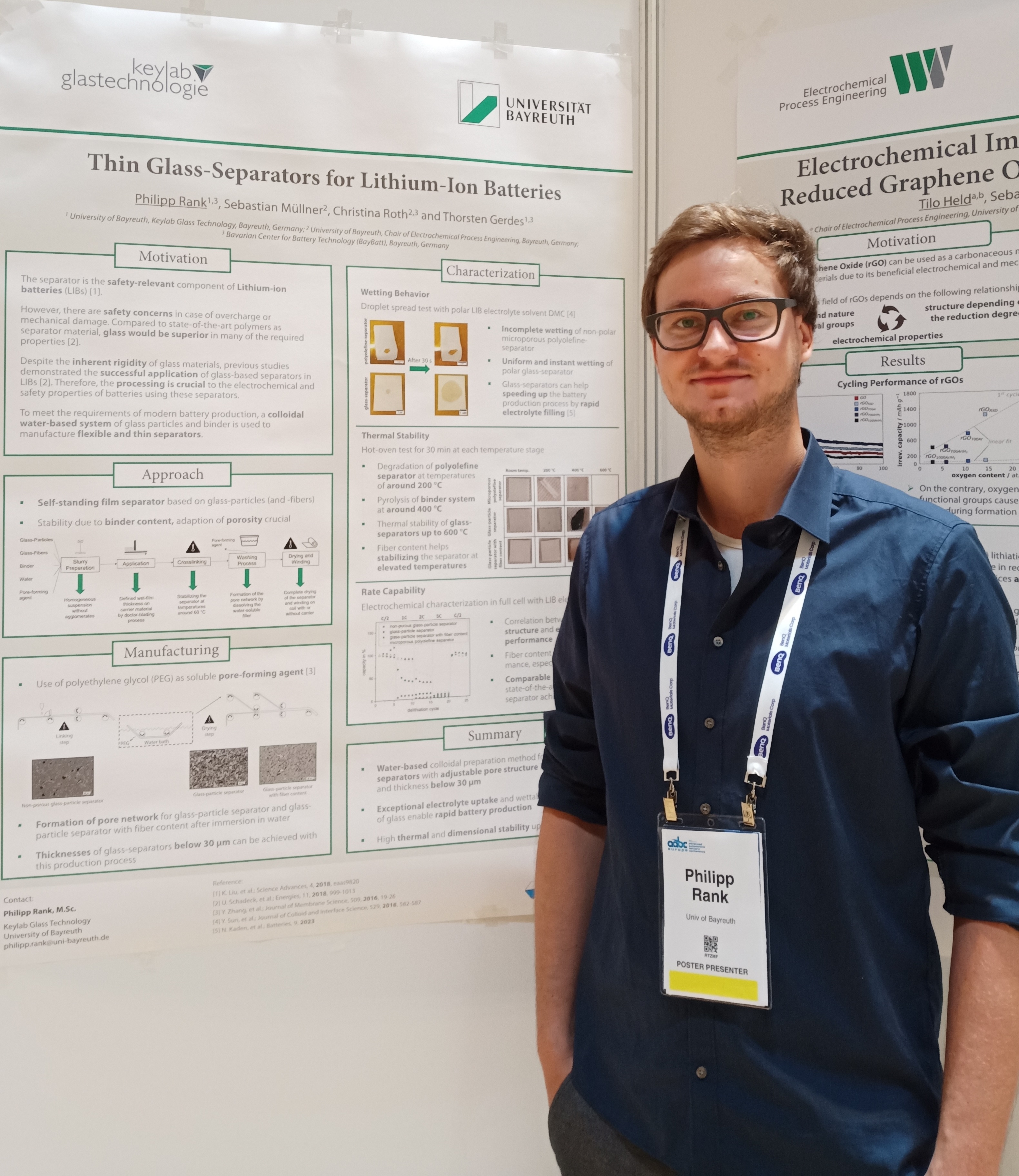 Mr. Philipp Rank next to the poster he presented at the 13th aabc Europe conference in Mainz.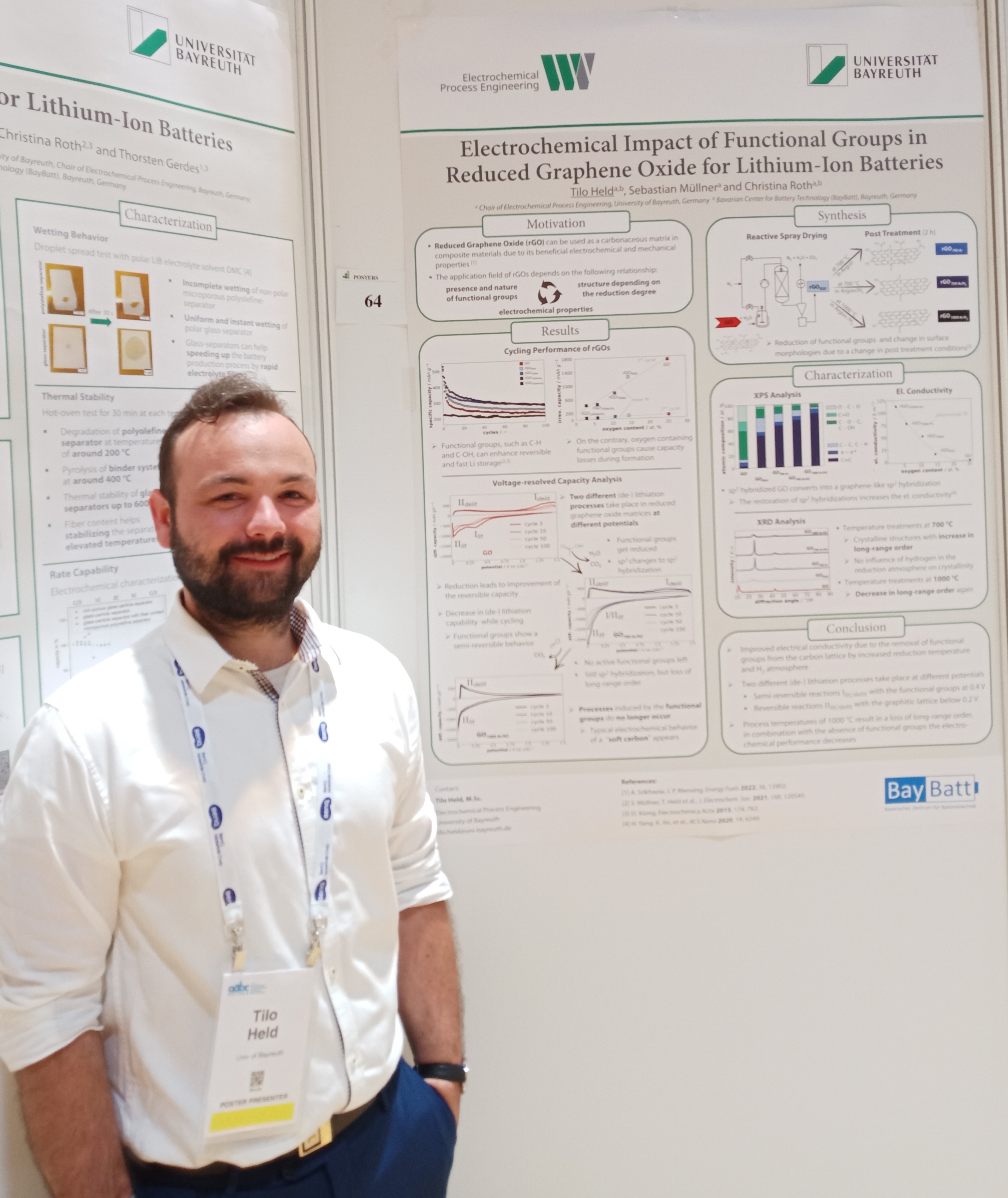 Mr. Tilo Held next to the poster he presented at the 13th aabc Europe conference in Mainz.