LSWV members at Bayreuth Innovativ 2023
The city of Bayreuth is famously known for its vibrant cultural events and architectural wonders, such as the Margravial Opera House and the Eremitage. But Bayreuth is also a city that embraces science and innovation, as demonstrated by this year's "Bayreuth Innovativ" event that took place on June 17th where companies, start-ups, and research institutions showcased to the public the latest and innovative products, from the fields of mobility and energy, to gardening and even food products. Of course, the University of Bayreuth also demonstrated how it is involved in the innovation landscape through its faculty of engineering as well as several other institutes such as the center for energy technology (ZET) and the Keylab Glass Technology, and even the Bayreuth-based Elefant racing team.
The members of the chair of electrochemical process engineering (LSWV) were also present at the event and showed the public their most recent advances in the field of redox flow batteries and visitors of all ages and professions were eager to learn about this battery design and how it compares to the more traditional lithium-ion battery. This high engagement led to fruitful discussions and was an overall excellent outreach experience that also served to inspire the younger generation into entering the University of Bayreuth to study engineering.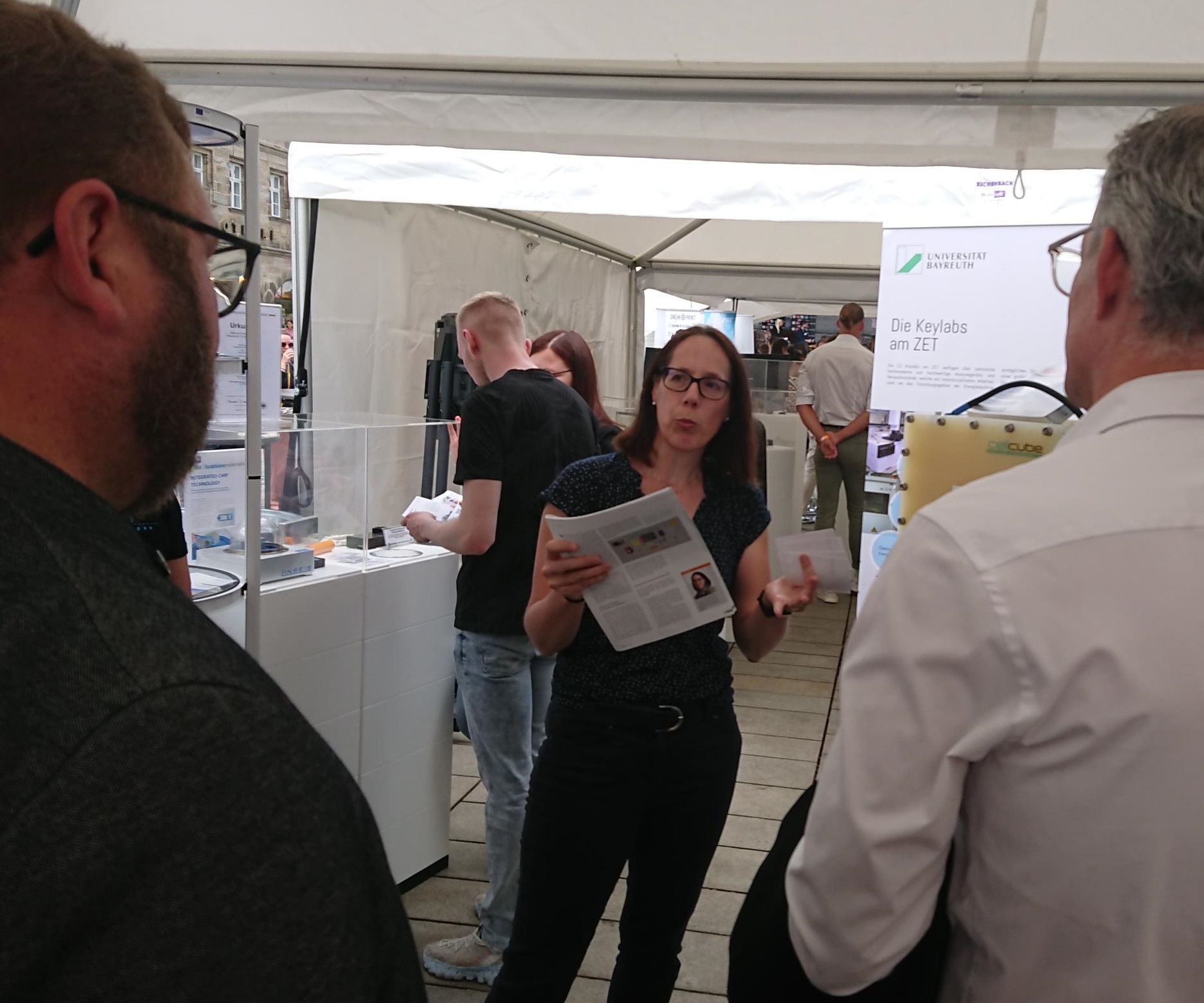 Prof. Dr.-Ing. Christina Roth addressing members of the audience during the Bayreuth Innovativ event in 2023.